AI for Prolonged
system Life
Maintenance made smart & easy
redPILOT Operational Excellence MAINTENANCE is a CMMS (Computerized Maintenance Management System) developed by experienced logistics experts and engineers. The CMMS is tailor-made for the logistics business. It simplifies processes, automates and prioritizes tasks and centralizes maintenance information.
Fast and automated shift and holiday planning
Preventative maintenance management
Event controlled repair management
Automated availability calculation
Complete set of maintenance related reports
The reliable way to top performance
redPILOT CMMS links processes, order structures, and maintenance requirements in such a way that machine downtimes and their effects can be minimized. With maintenance management firmly under control, you increase the productivity of your team and optimize the availability of your installation.
Increased team productivity
CMMS plans servicing tasks based on operational requirements and real data. Thanks to the mobile app, technicians can focus on their maintenance tasks.
Maximized machine up-time
Preventative maintenance task management enables to prepare specific remedial measures.
Maintenance scheduling is done according to operational requirements and based on real data, not on gut feeling.
Availability calculations, real-time KPI monitoring as well as structured and comprehensive dashboards provide insight into the system's condition, allowing you to make sound data-driven decisions.

The redPILOT Operational Excellence MAINTENANCE module supports on-site managers, technicians and resident engineers in their daily work.
The CMMS (Computerized Maintenance Management System) is available as stand-alone system or as part of the redPILOT Operational Excellence Solution.
Make sound, data-driven decisions
redPILOT CMMS supports various user groups to carry out defined maintenance activities in a structured and scheduled way.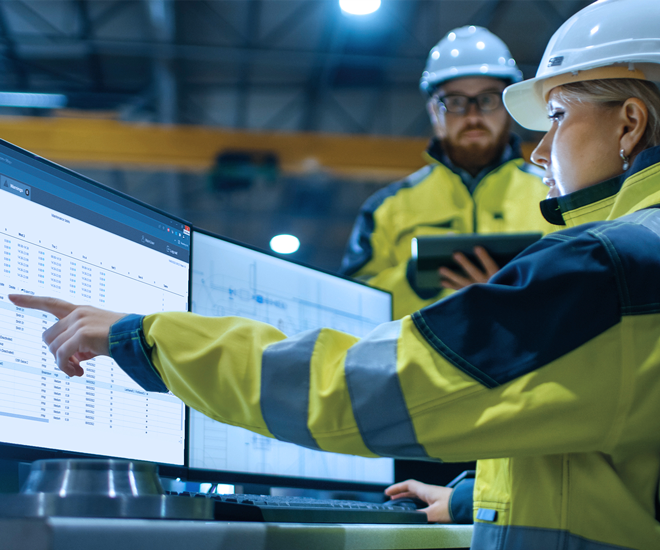 Teams benefit from optimized workflows thanks to fast and easy communication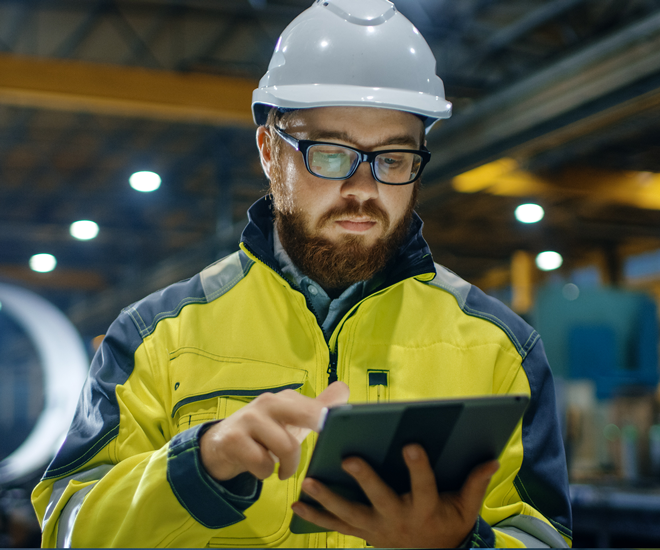 Engineers can access information on the mobile app at any time and document their work online.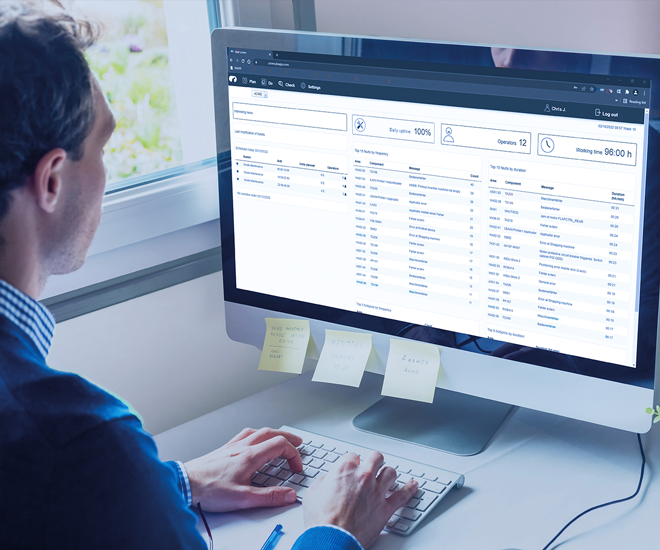 Warehouse managers have access to real-time KPIs and reports at the touch of a button.
Mobile App for technicians
Technicians can access manuals, instructions and other documentation needed for their repair in the mobile app on their tablet. They can also access all information about spare parts, such as storage location, stock level, and carry out booking activities. They have access to the right information whenever they need it.
CMMS: Supply chains just got smarter