Can you imagine that there are about 99,000 Google searches every second? The majority of the world's data has been created only in the past two years as indicated by statistics . Meanwhile, machine-generated data will account for 40% of all internet data in 2022. But businesses do not only need to generate data. They also have to analyze, interpret and use it as the basis for decision-making. Only then can they utilize data to optimize warehouse operations significantly.
---
For logistics companies, turning data into information can be difficult, but it is worth it. McKinsey studies show, that businesses that utilize the power of their data will position themselves to grow more efficiently and could experience increases in profitability margins by 60%. The real power lies not in collecting but in understanding the data and making informed decisions based on them.
But what is the difference and how do you go from collecting to decision-making?
Data: Collect and Unify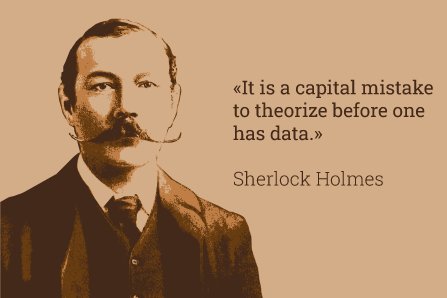 In warehouses, data comes in many ways: Performance of warehouse automation as well as employees are measured constantly, machine up/downtimes are reported, and cost information is calculated – just to name a few. Most ERP systems, WMS, WCS, and Time and Attendance systems have their own reporting functionality. But, to avoid "data silos" and create a complete and realistic picture of the total operation, all figures need to be unified in one system.
Analytics: Gathering intelligence
A system that looks after the big picture grants intelligence that will save operating hours, increase performance, and maximize utilization of both equipment and personnel. Analysis makes it possible to understand data flows that will deliver new insights into your business, your markets, and consumer behavior. This, in turn, will allow you to make better forecasts about the future but also to identify root causes of certain events, e. g. a sudden surge in demand. It can give key insights on factors that affect the market and are the basis for data-based decisions.
Decisions: Utilizing data to optimize warehouse operations
In general, business intelligence is a backward glance to see what happened in the past. Predictive analytics and decision support go beyond these backward-facing views and uses the data to look forward and tell you what's going to happen in the future. Intelligent software systems support decision makers by extracting facts and patterns from data and leveraging those facts to make better decisions. So, decisions are not based on intuition alone, but on actual information.
An example is redPILOT's automatic allocation feature. It assigns the best suited operators for every process step. For this, is analyzes data like competences, training, availability, and several other important factors. Thereby, the system supports planners in achieving an optimized shift plan. Furthermore, redPILOT not only alerts managers about bottlenecks, but also provides action alternatives in daily operation. However, such a data-driven approach does not necessarily mean ditching intuition completely. The planner can still manually adapt the plan or disregard the action recommended by the system because he knows reinforcements are on the way. Rather, data will support intuition, improve decisions, and make them more transparent.
In today's volatile environment, making the unpredictable into the predictable can make all the difference. Hence, many businesses gather, unify, analyze data to reach better decisions. Because the right data in the right format on the right platform reduces efforts and increases performance, business value, and ultimately return on investment (ROI).
To learn how you can utilize your data to optimize warehouse operations, give us a call.