Labor is typically the largest cost bucket for any warehouse operation. Labor Management Systems (LMS) were introduced decades ago to optimize use of labor and create a more efficient workforce. These systems have continued to evolve as company cultures have shifted, and the demands of the workforce changed. However, modern Labor Management Systems need to be more than a "Carrot and stick" based system in the future to increase the performance of your operation.
Initially, companies looked to implement a LMS to better track the training and performance of their associates.  In a world where data was not normally available in real-time, the old school LMS shined. It served as a basis to create pay for performance programs which when implemented correctly, were widely successful. But to properly implement an incentivized program, the operation is given the difficult task of ensuring fairness across the processes. Easier said than done.
Ensuring fairness when tracking operator performance
There are many variables in play that could result in higher or lower performance for the shift, often completely unrelated to the actual performance of the operator:
How far did the operator travel?
Did they have to reach up or bend down to pick the item?
How large or heavy was the product?
These are just a few examples of the different variables that operations needed to look at to ensure fairness when tracking "operator performance". The concept of "Engineered Labor Standards" (ELS) was born. Extremely complex labor systems were developed to track every system interaction, and Industrial Engineers were deployed to perform time studies using standard motion rules such as the Maynard Operation Sequence Technique (MOST).
Operations are becoming increasingly dynamic
Every step the operator took, the system knew, and every action they performed was timed and given a score. If it sounds like Big Brother is watching, it's because he is. Over the past couple of years, there has seemingly been a shift in the way organizations look at these systems.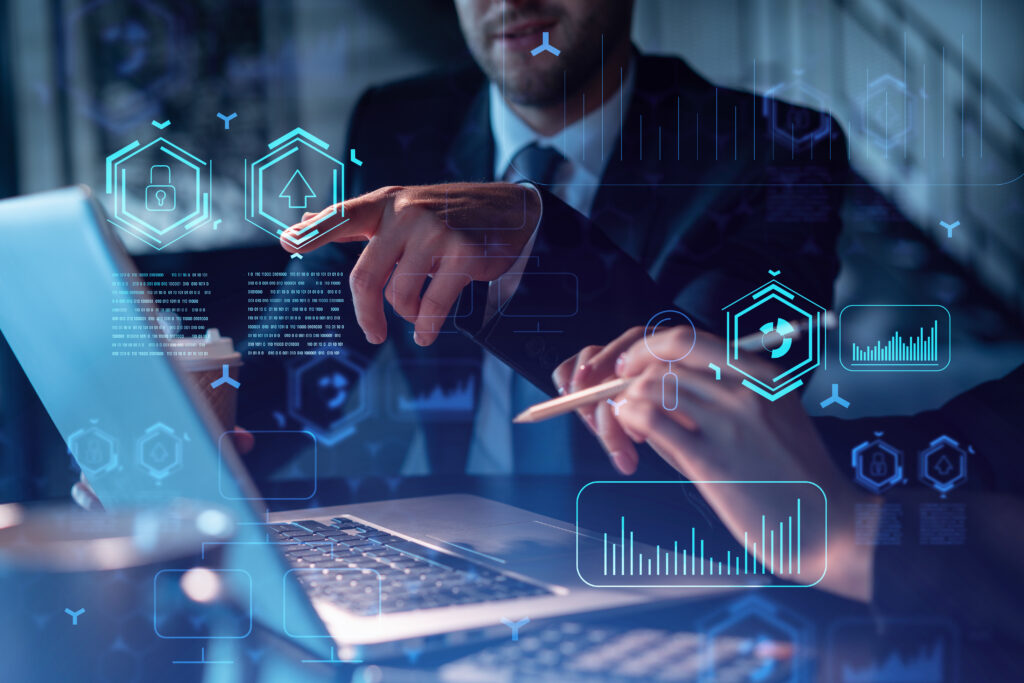 Warehouse operations are becoming increasingly dynamic, with a sometimes-unpredictable oscillation between retail fulfillment and ecommerce fulfillment. Unique processes must be created and will constantly be adapted and tweaked over time based on the needs from the business.
Are traditional Labor Management Systems becoming obsolete?
What does this mean for the LMS? These time studies are expensive, and every time there is a change in process, it needs to be reexamined. Companies are finding themselves paying at minimum hundreds of thousands of dollars every couple of years to keep these time studies accurate.
Ultimately, the goal for the operation is to fulfill the demands coming into the site on time, and companies have realized there are other ways to achieve this without needing to track every single action the operator does.
A holistic approach to labor management
With the introduction of complex automation and an assortment of software systems running within the building, many operations are beginning to focus on their operation holistically:
Do we have enough operators scheduled to fulfill the demand? Do we have too many?
Based on the orders in our backlog, which areas of the DC will be hit the hardest?
How do we make sure we have the right operators in the right place at the right time?
Which automation components should be active and when?
Performance metrics are still important of course, even when answering these questions. To make sure you have enough staff; you must understand what your team is actually capable of. Systems that can analyze performance history to predict future performance are able to give a much better indication of what a site can expect to ship, rather than a performance goal that may or may not be achievable.
All 3 phases of the operation – pre-shift, in-shift, and post-shift must carefully be considered to ensure the operation can meet SLAs while not creating waste.
Labor management begins before the shift even starts
In the pre-shift, the focus is on planning labor, as well as automation. Ultimately the delta between Planned Units Shipped and Actual Units Shipped should be as close as possible to 0. This means that orders are shipped to the customer on time, without excess operator hours being spent. Of course, these complex systems have many complex processes. Some of them are dependent on one another, and others which will run in parallel. The planning system must understand this warehouse model, as well as the availability and skill level of the associates who will perform the work.
Analyze performance during the shift
A good plan sets the foundation for a good shift. But things rarely go according to plan. Once the shift begins, shift leaders need to understand in real-time how the operation is performing, and whether adjustments need to be made to meet the performance goals. During the shift, it's important to not only analyze worker performance, but overall performance of the process. If one process is outperforming another, it could create an imbalance which causes a bottleneck down the road. Intelligent systems can see this in advance and begin prescribing action alternatives to mitigate or avoid the bottleneck all together.
Improve future performance with modern Labor Management Systems
Finally, once the shift is over the results can be analyzed to improve future performance. With a good labor planning/execution system, this is two-fold. On one hand, operations leaders need to understand how people and processes performed, how much it's costing them, and how much time is being spent in various areas of the warehouse. From there they can take decisive action to improve and optimize the operation. On the other hand, these results can be fed back into the labor planning module to create more accurate plans and forecasts in the future.
Start looking at you operation holistically now. We are happy to support you. Contact us for more.